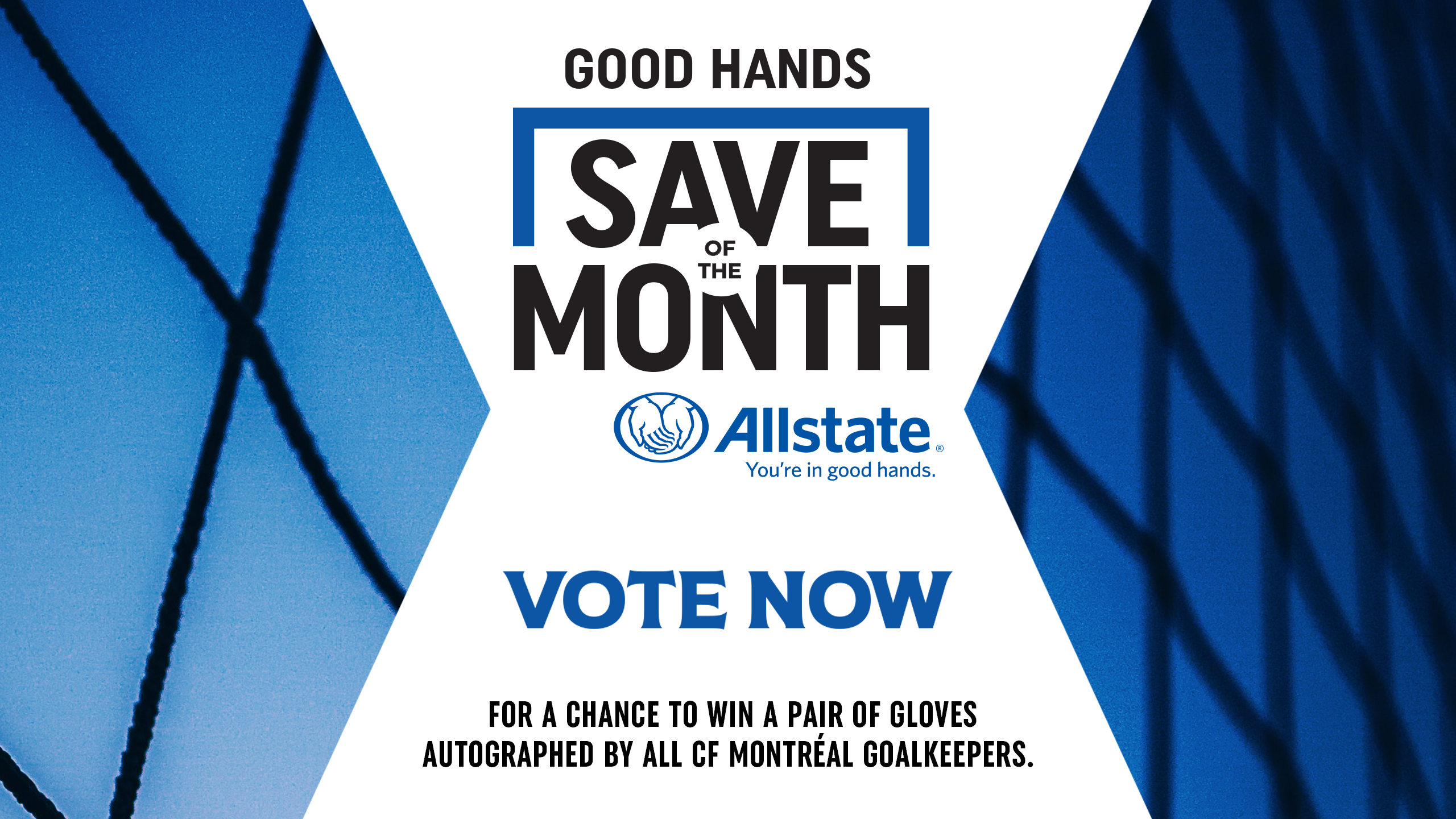 Win a pair of gloves autographed by all goalkeepers of CF Montréal by voting for the Allstate Good Hands Save of the Month. With our 'keepers we're in Good Hands.
Vote for the Save of the Month
Please fill in the form to register your vote. It would be a shame to be unable to contact you if you win!